Everest Base Camp, October 1992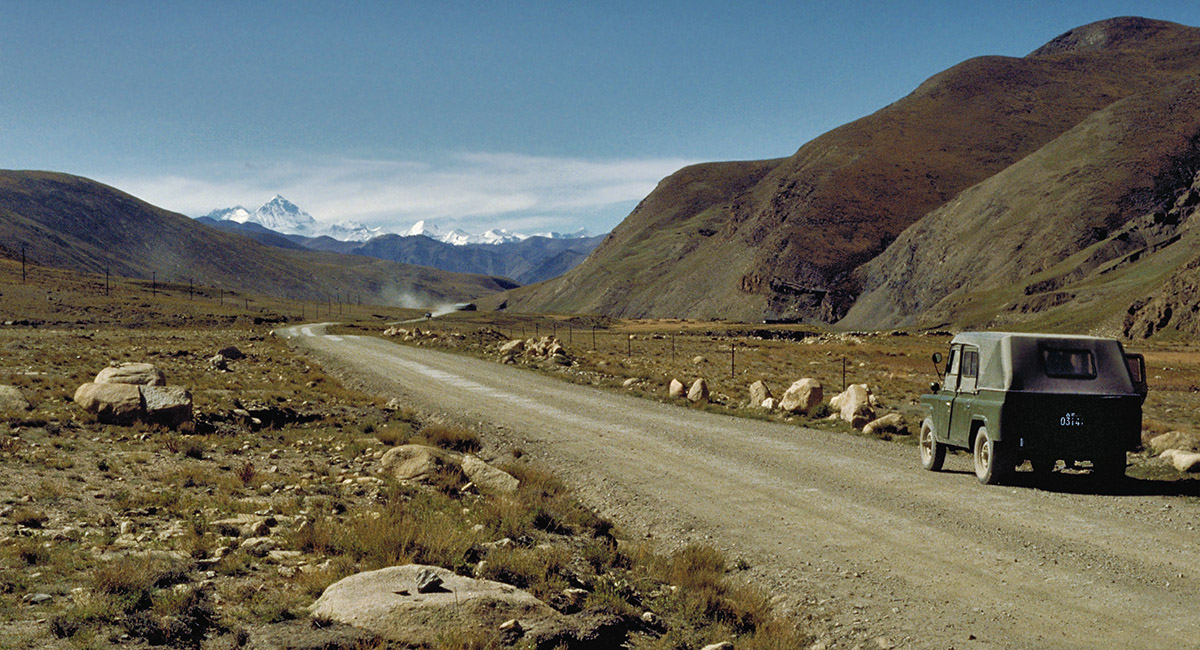 On the road to Tingri we get our first view of Chomolungma (Mount Everest)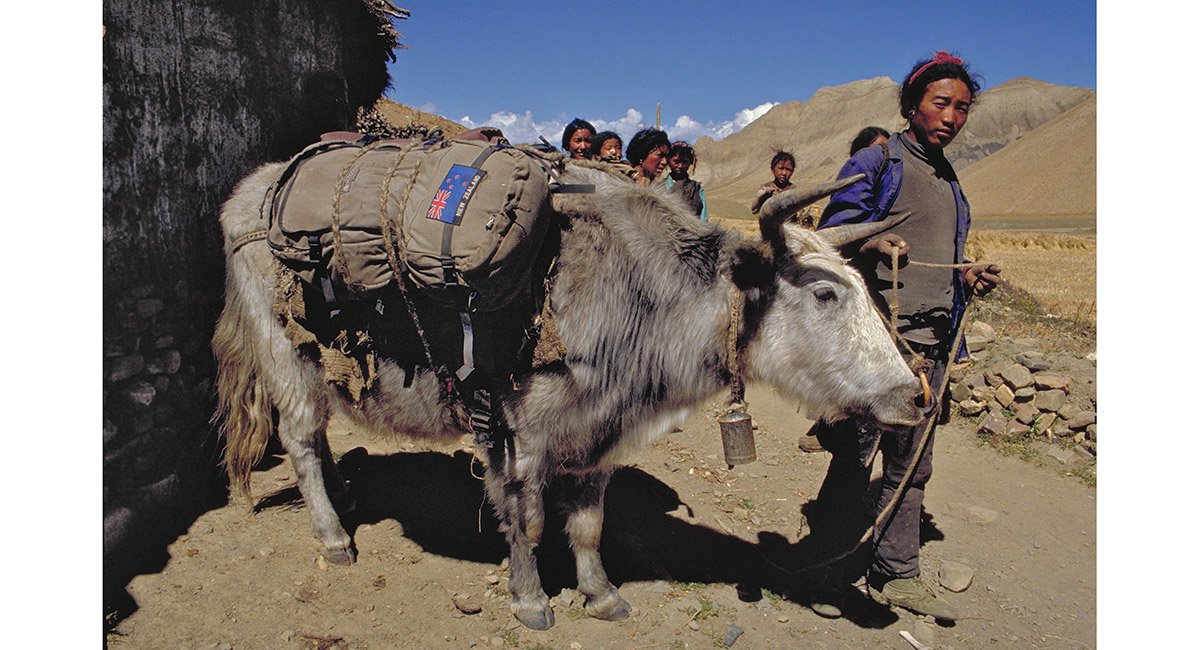 Preparing to ascend Pang La, with the help of a sturdy Dzo, on the way to Everest Base Camp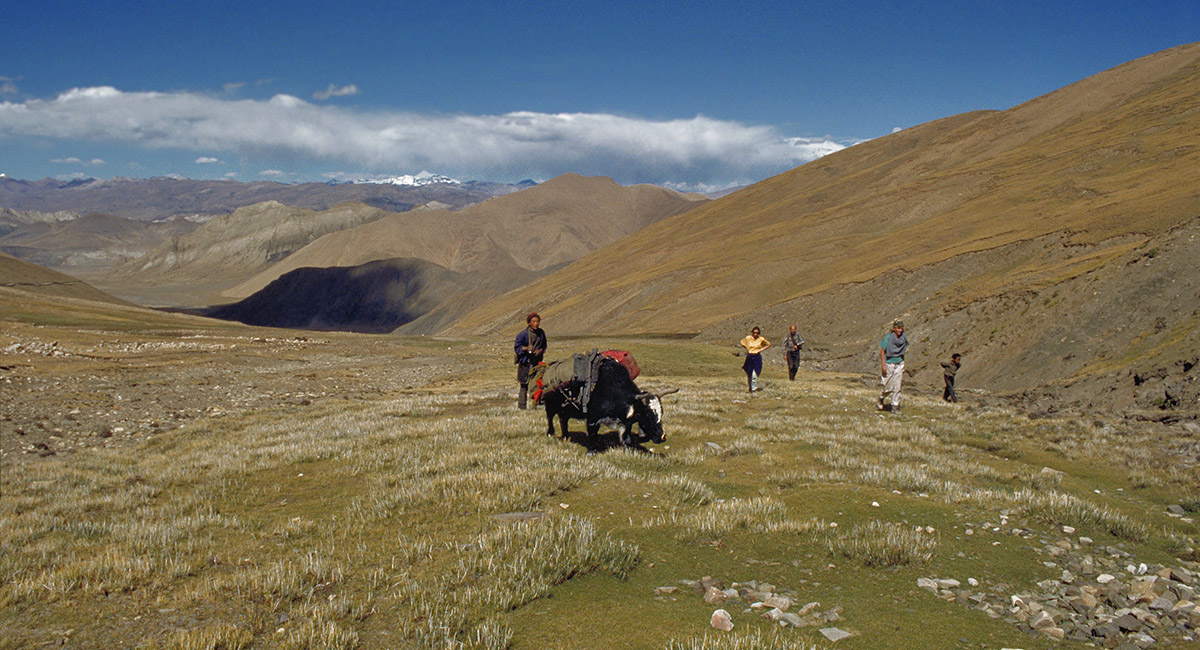 Slowly climbing towards 5,000 metres and the Pang La


Our guide, a young farmer from the small village below Pang La, pauses on our ascent to the pass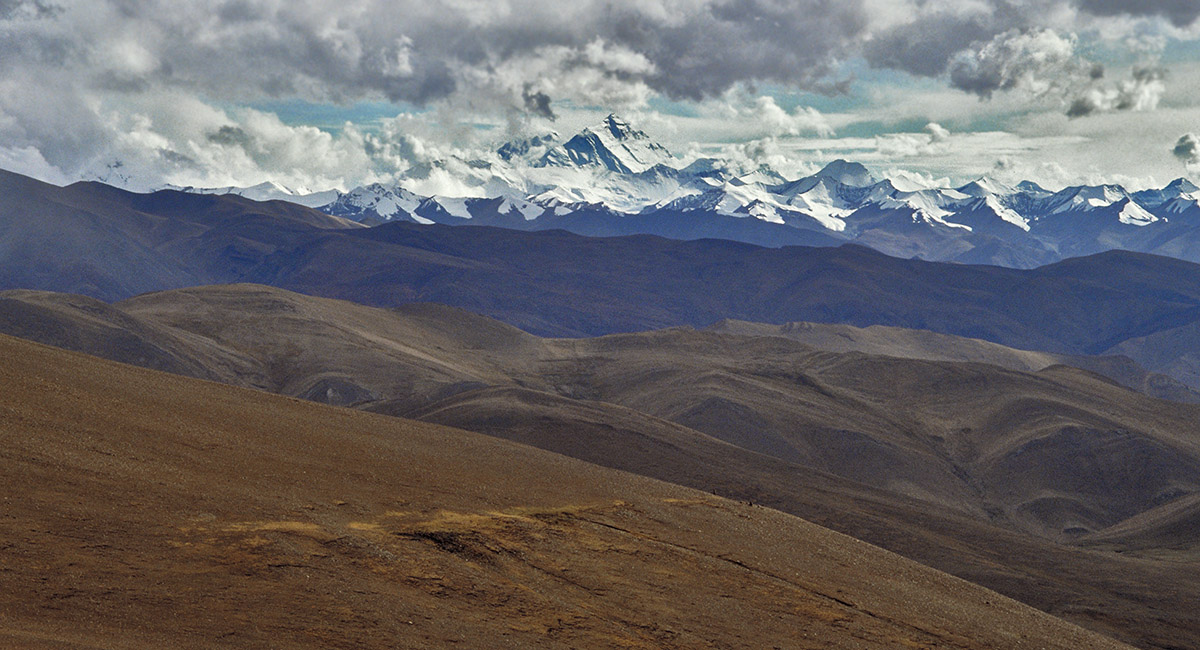 Upon reaching Pang La (5,200m), the big boys suddenly came into view. From left, Makalu, Lhotse, Everest, Nuptse and Cho Oyu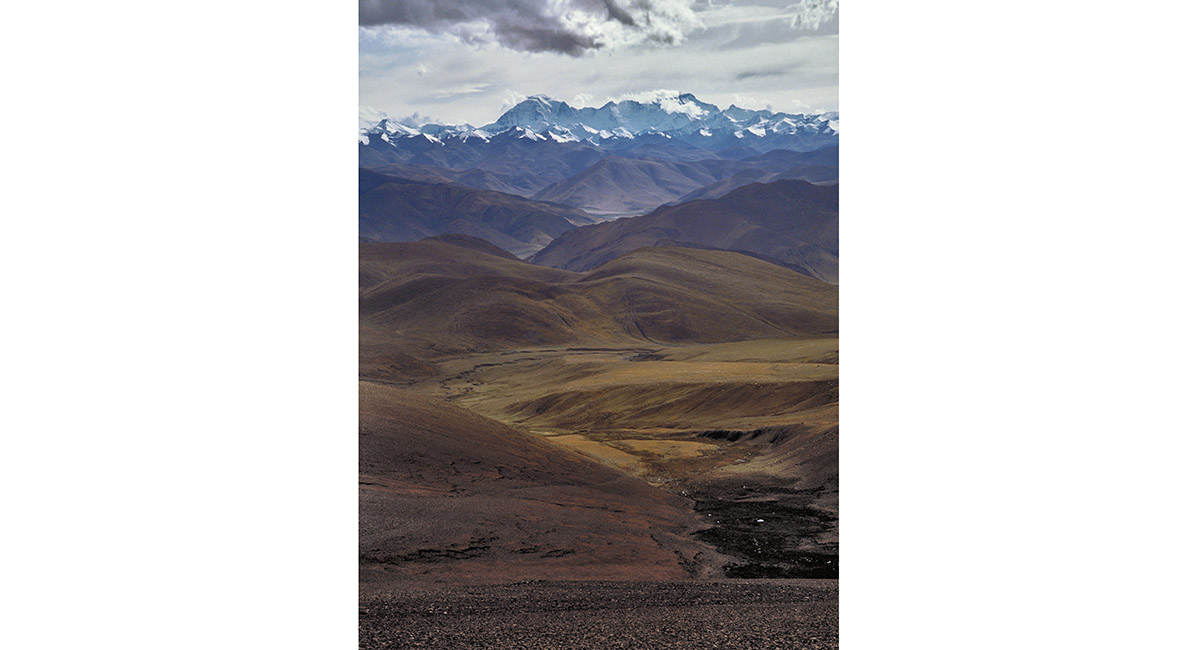 Some where down the hill is the route to Rongbuk. The land is vast, with no reference points to gage scale by. A destination can appear just minutes away but take hours to reach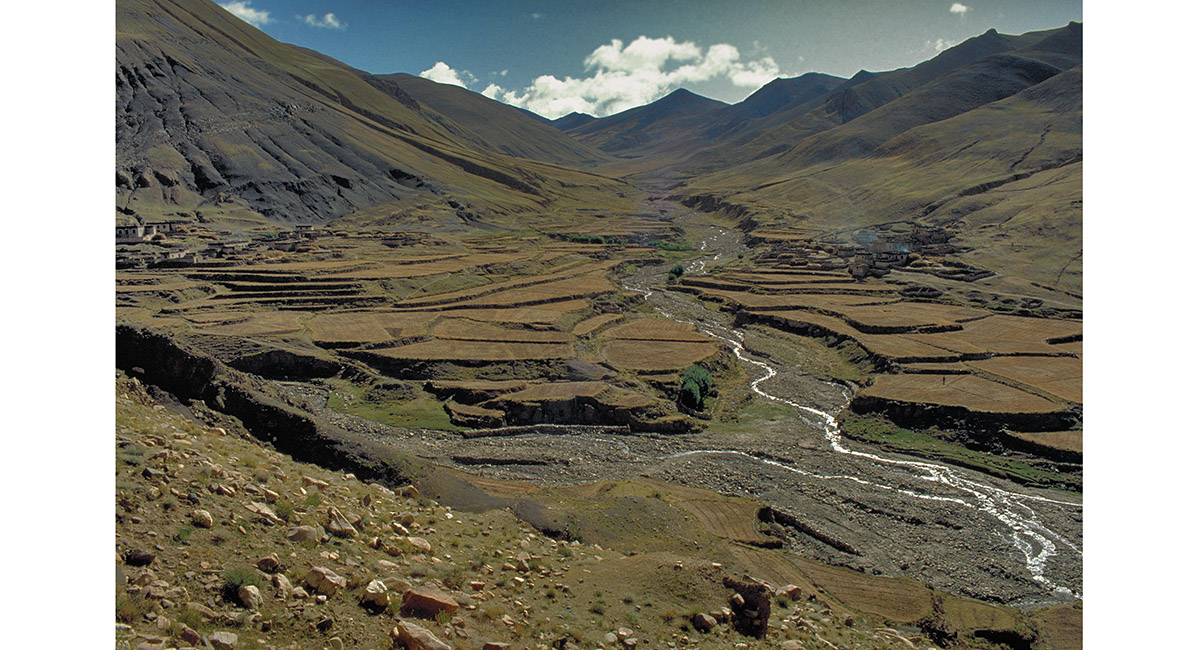 A Tibetan village beyond Pang La encountered en route to Rongbuk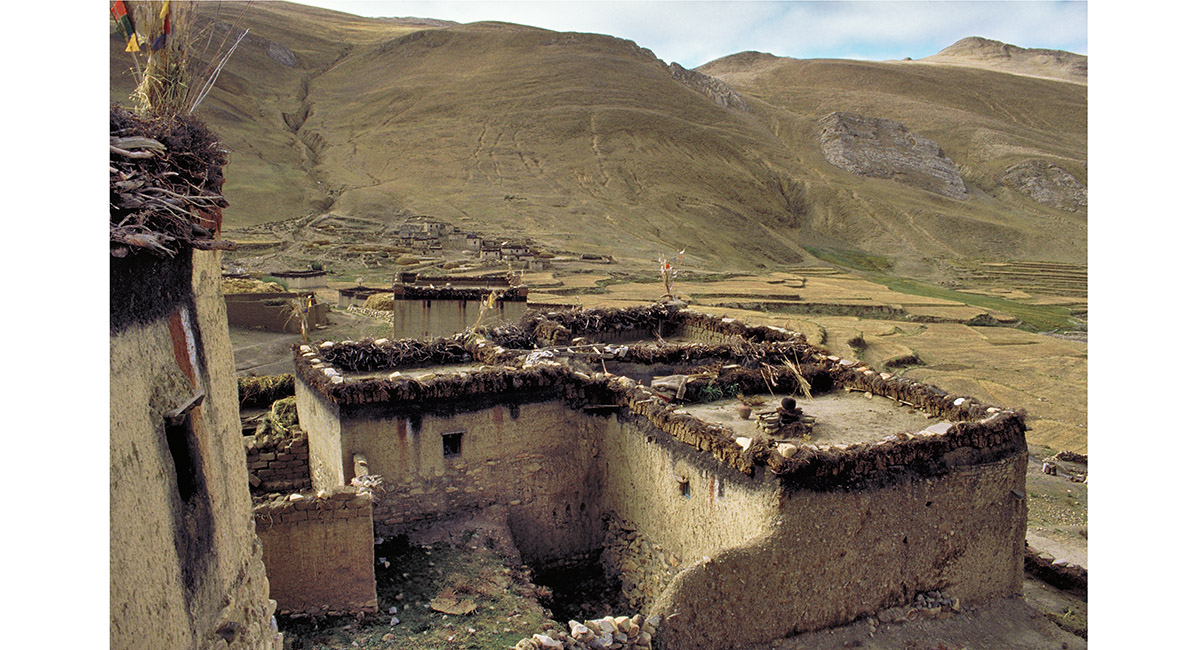 Our neighbour's house – typical of the buildings in Tibet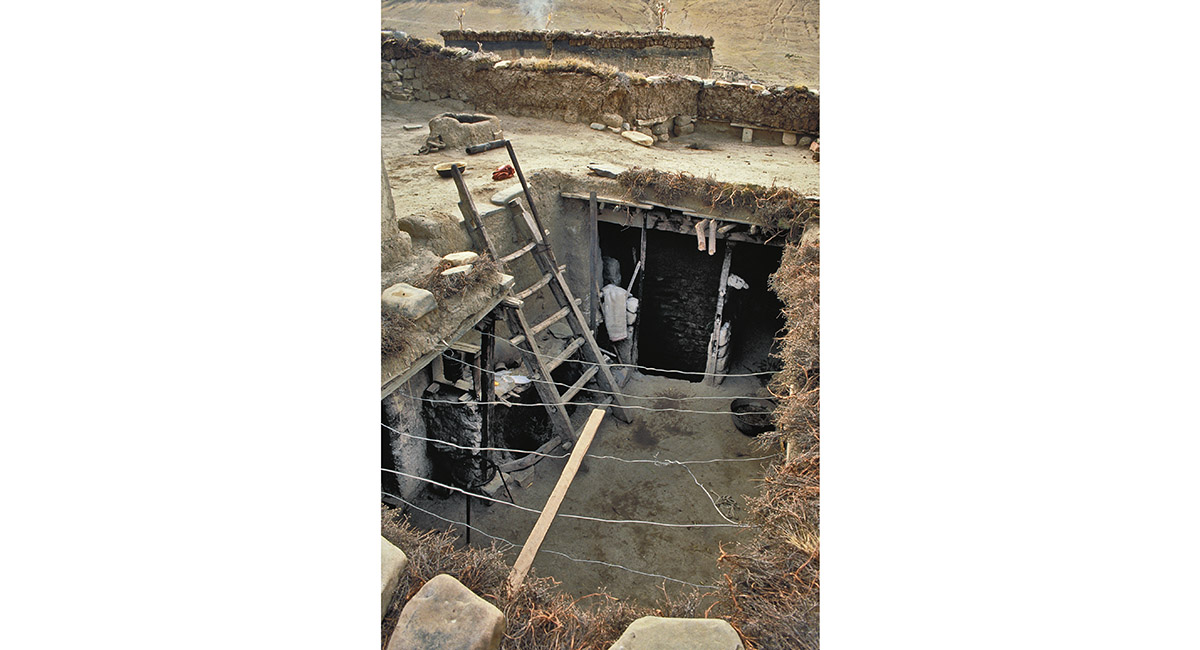 Where we stayed, the interior is also typical – a central open space concealing a level below for the animals and leading to cooking and sleeping rooms. Above, the flat roof serves as a space for storage, to work and to relax


Inside the dining room with our hosts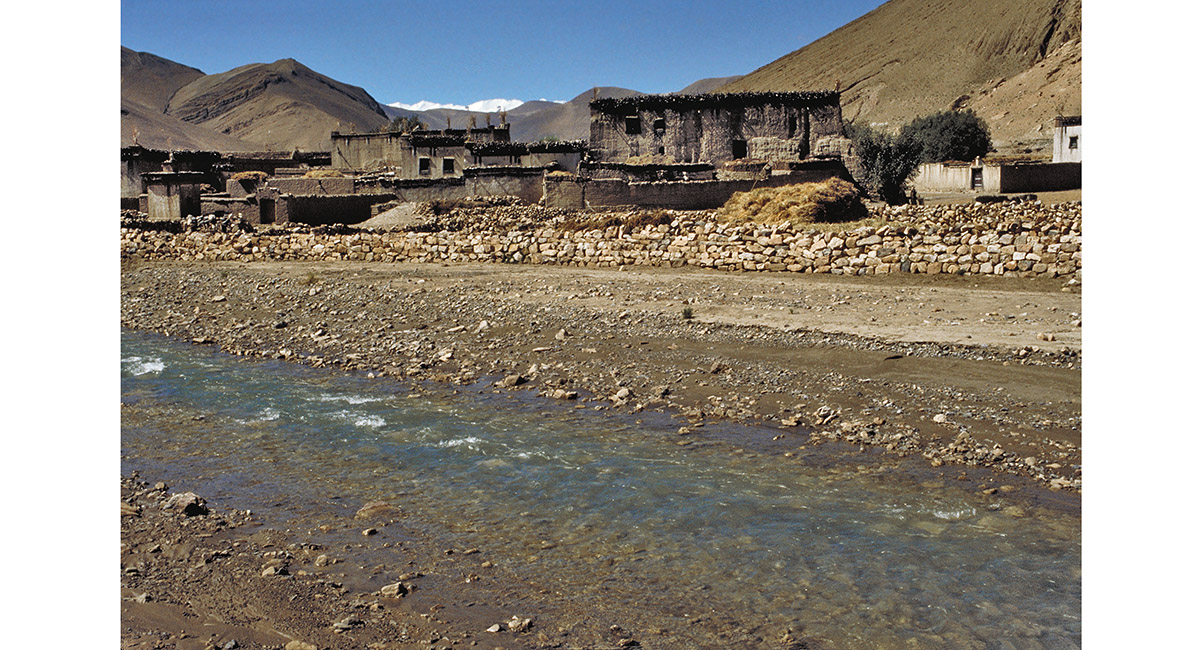 Next morning the next village en route to Rongbuk lies across the river


That way to Chomolungma!

As we cross a broad flat cultivated plain, Chomolungma – Goddess mother of the earth – Mount Everest, peaks from behind a huge, rocky ridge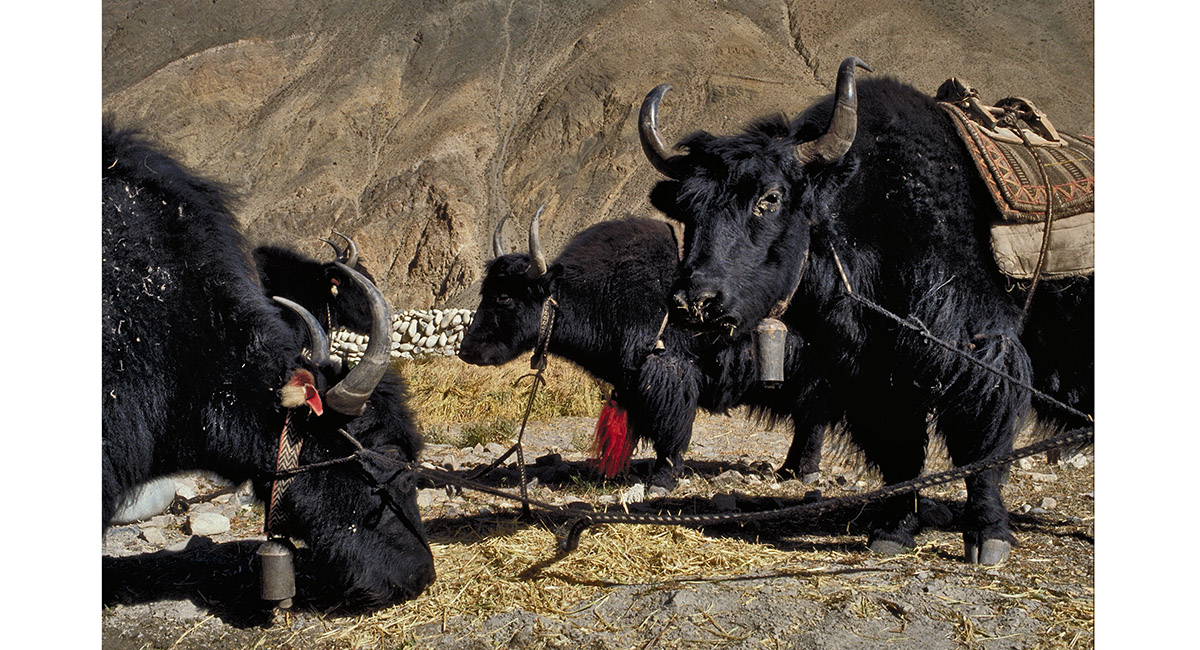 Sturdy domesticated yaks calmly chew straw at another village beside the trail to Rongbuk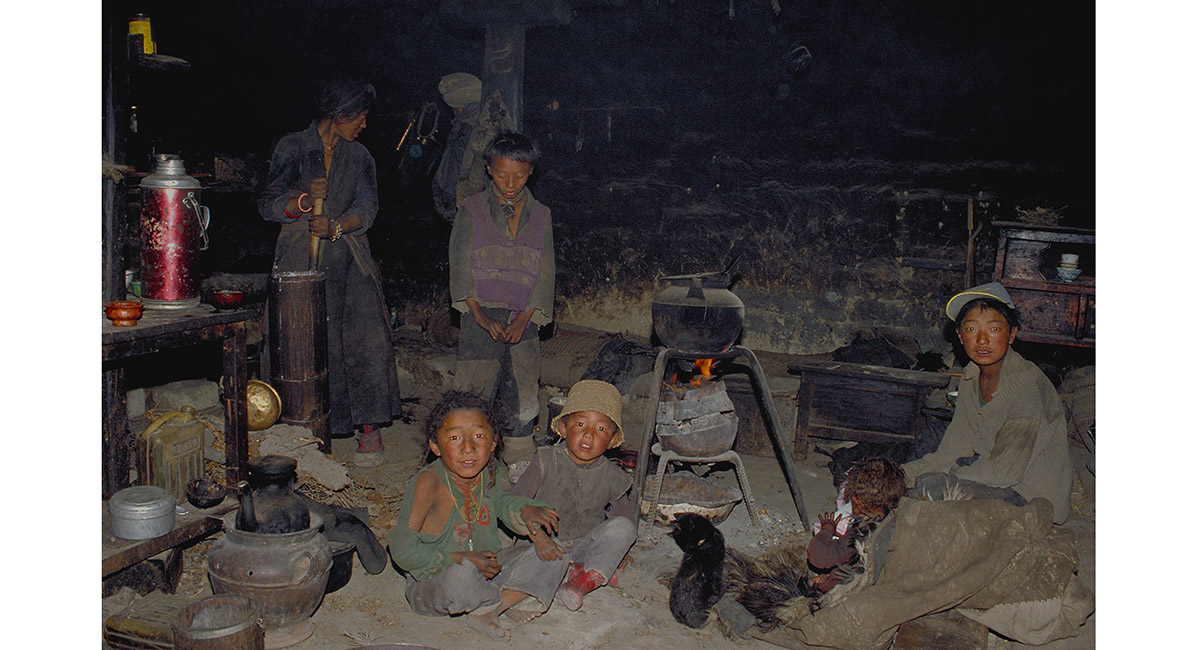 The host family is very poor. The opportunity to glimpse their world, so different from my own, is an insight and a privilege for me

A fine example of the fearsome guard dogs that live with their Tibetan masters on the plateau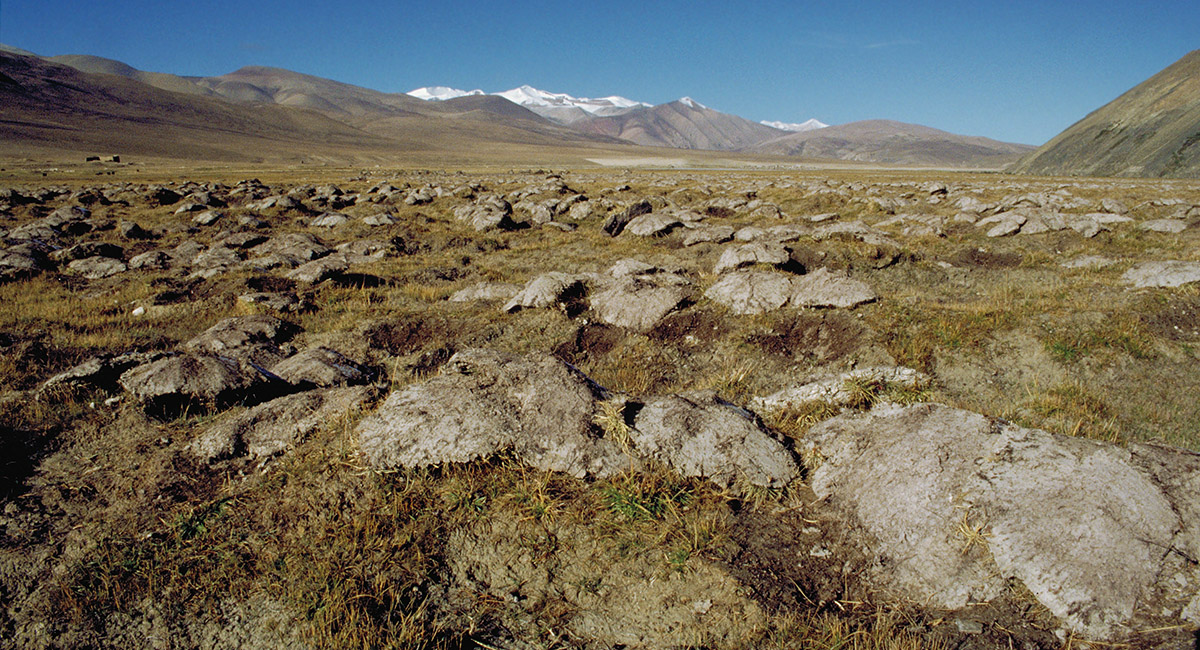 Ploughed and then baked earth stretches out before us as we plod towards Rongbuk


Eventually our foot trail rejoins the gravel road leading to Rongbuk and beyond to the north face base camp of Everest

Around a bend in the trail and suddenly Rongbuk Gompa (5,000m) appears. Further up the valley something gigantic lies shrouded in churning cloud


Rongbuk Gompa (5,000m). Everest's summit is hidden in cloud at the end of the valley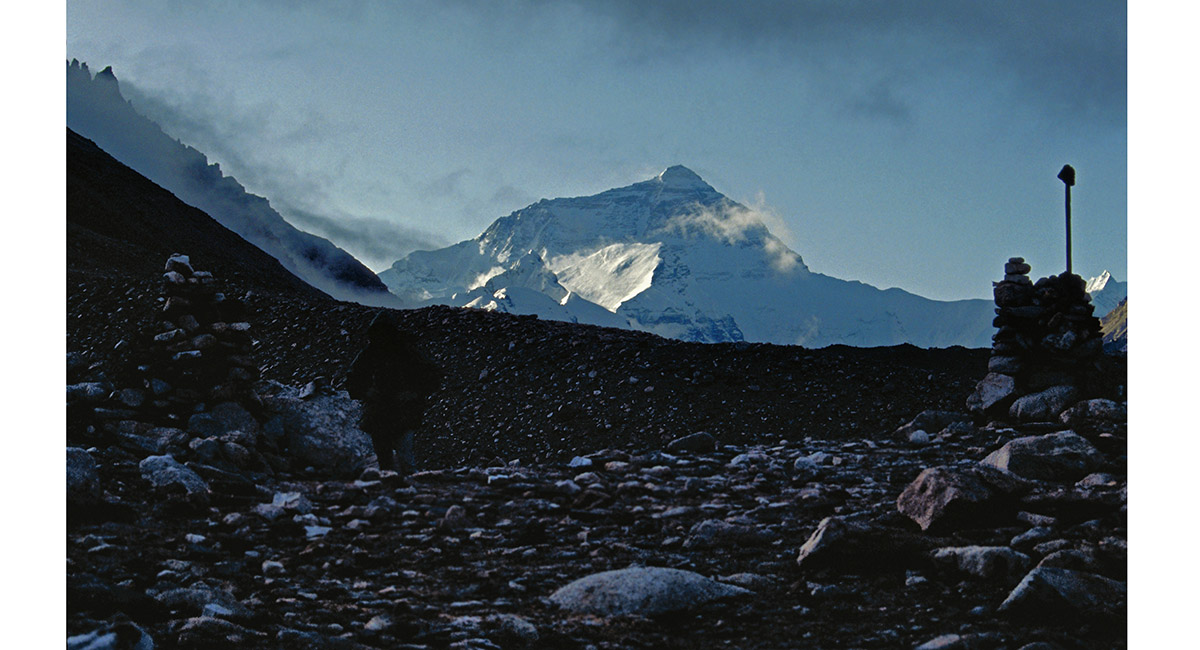 When she finally emerged, Chomolungma still seemed somehow distant from Rongbuk


A closer look reveals the immense proportions of Chomolungma's northern facing slopes. The long ridge climbing from the left to the summit is the North East ridge, the original route attempted by George Mallory. The one from the right is the West ridge

With a stiff wind at my back, I commence the descent of the broad Lamna La (approximately 5,200m) linking Rongbuk with Tingri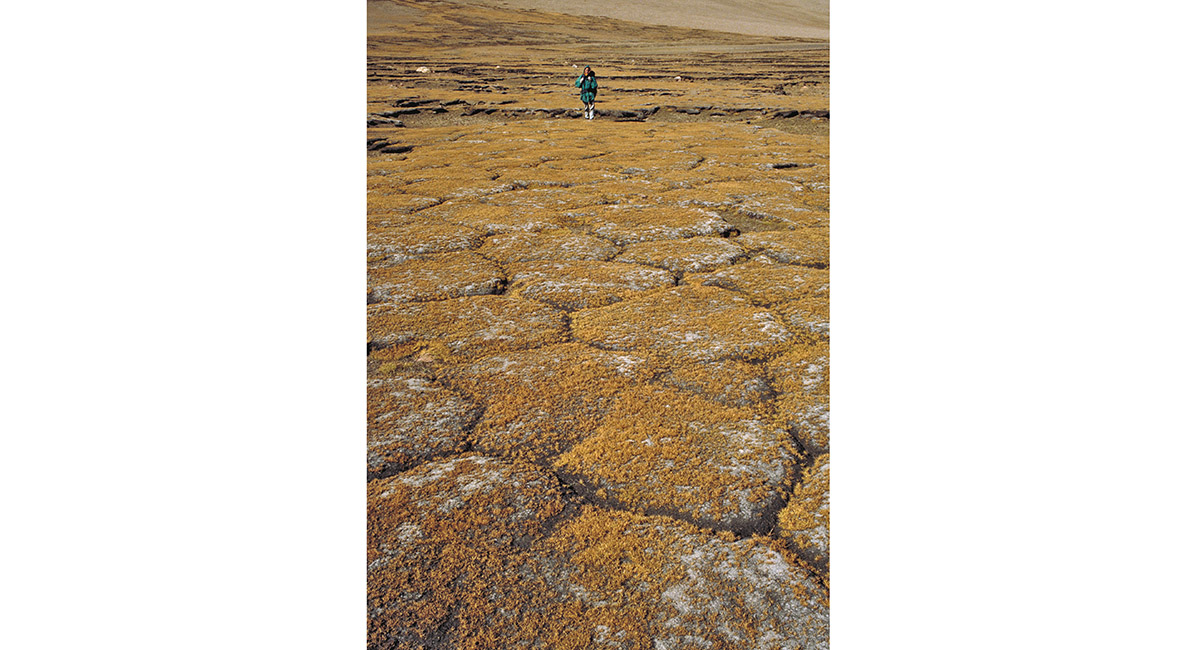 The land around Everest is blasted by icy winds and baked by relentless sun. The results are plain to see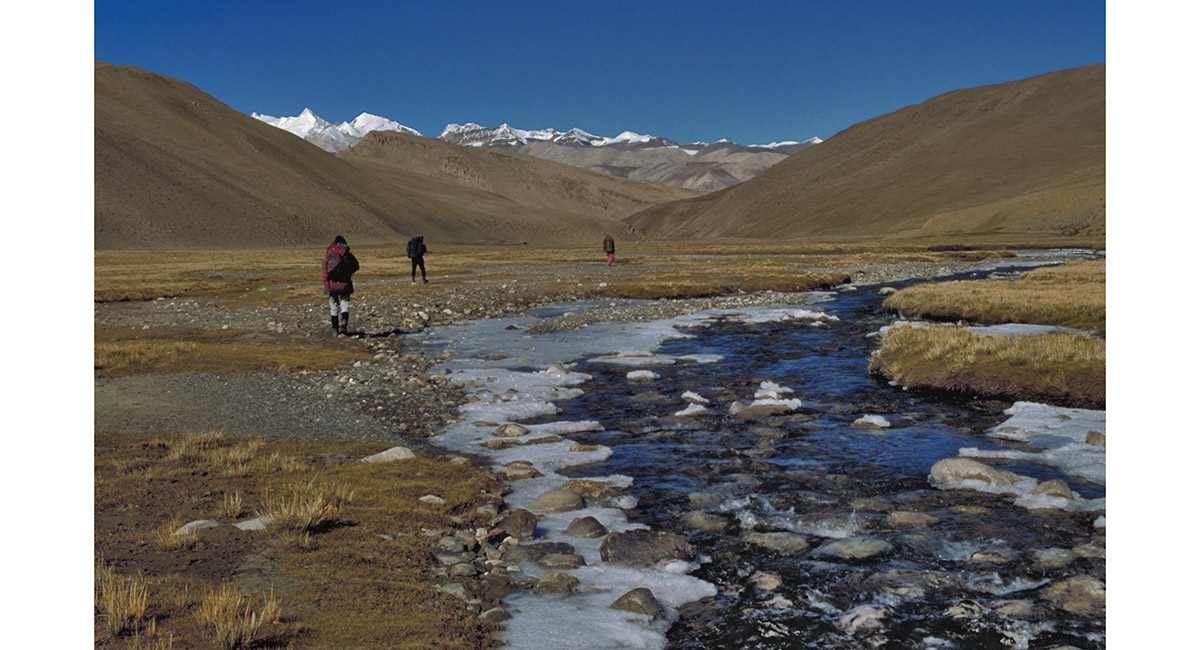 Following an ice encrusted river beyond another 5,200m pass, between Rongbuk and Tingri West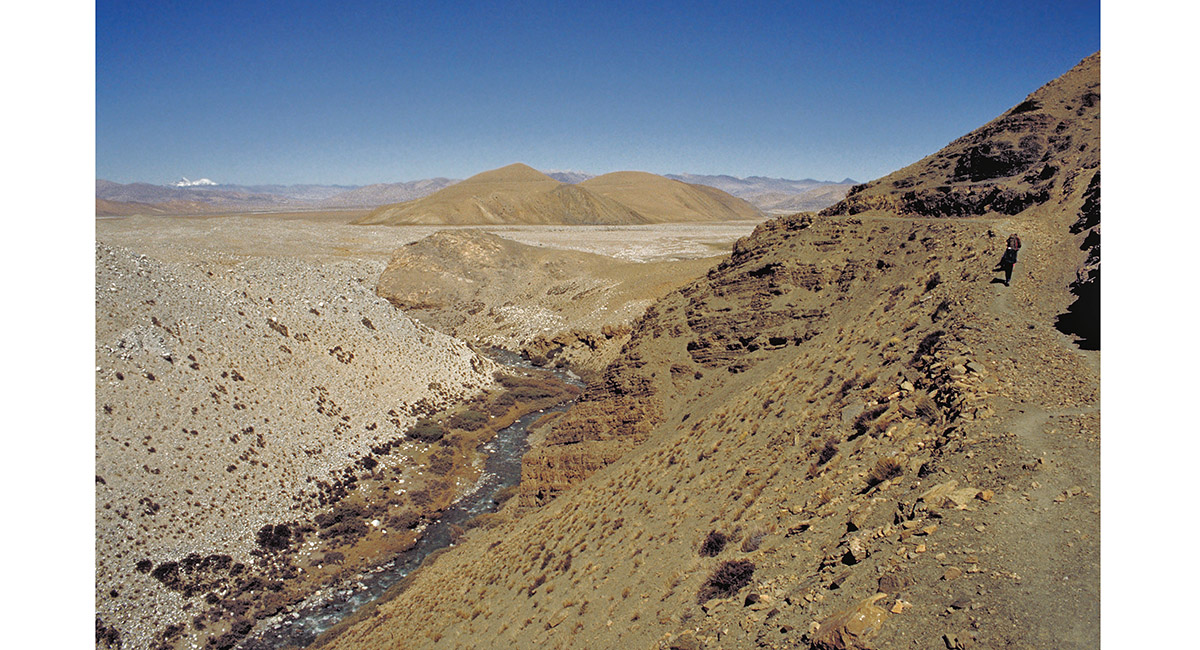 Big country stretches out in every direction. Somewhere to the left lies a trail to the Solu Khumbu in Nepal, via the Nangpa La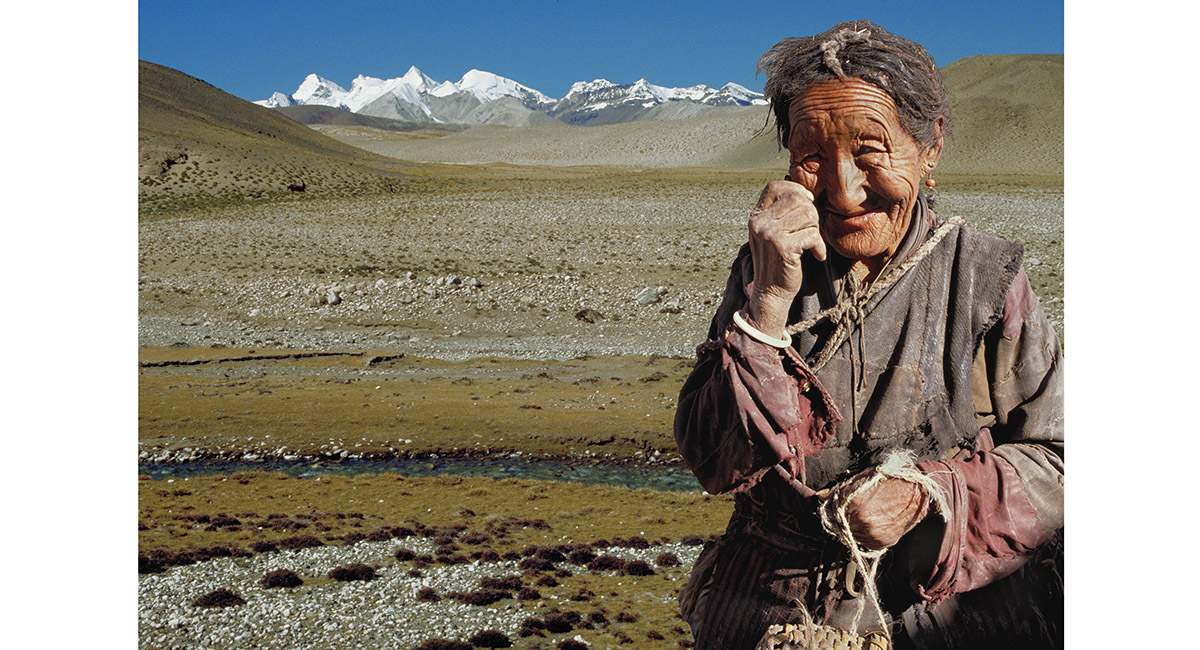 Looking back across the Tingri plains towards the trail leading to Khumbu La and the Solu Khumbu in Nepal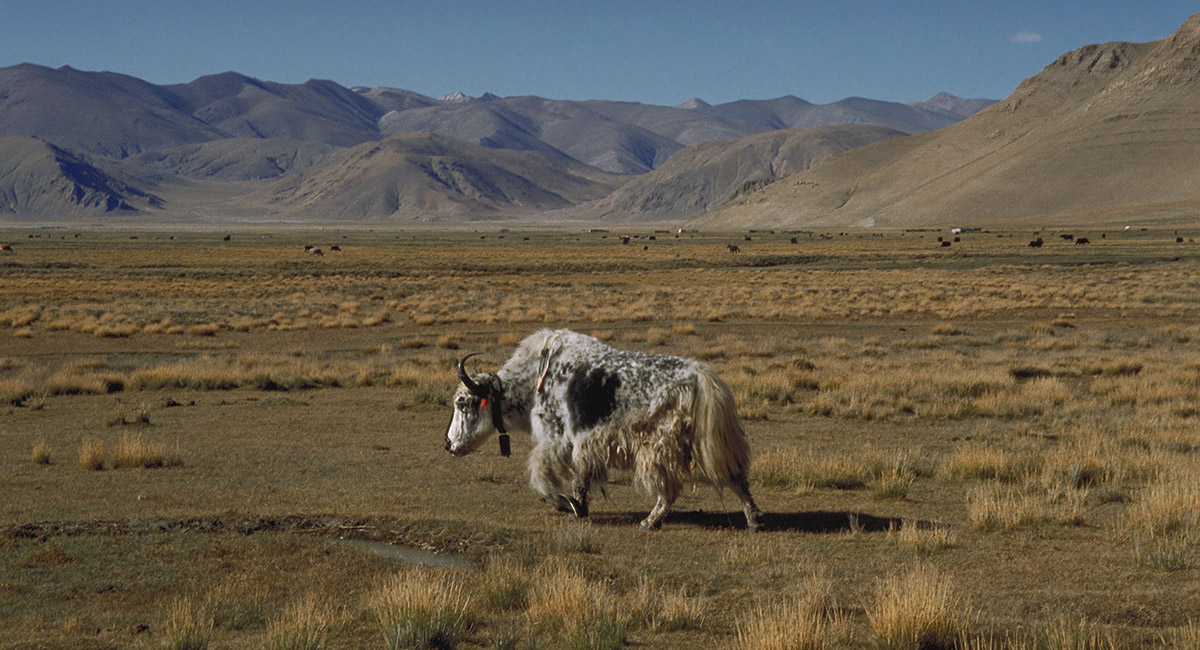 A formidable specimen of a yak on the outskirts of Tingri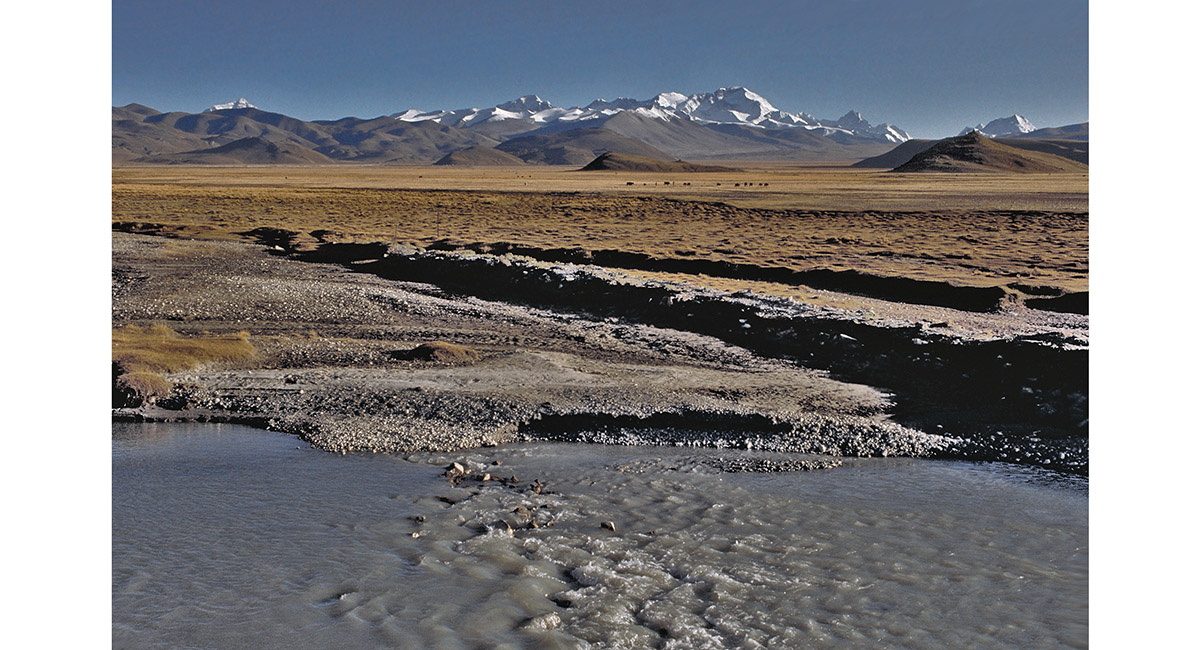 From Tingri West (4,100m), looking back from where we had come, Cho Oyu looms up far across the plains
Read about it – Across Tibet to Chomolungma
---
To order a print or web resolution file of any image you see in this slide show, just right click the image, click "Copy Image URL" and paste in to the "Your message" box of our Contact Us form. Please also note, for each image, if you want a print or web resolution file. We will get back to you as soon as possible to confirm price and payment details.